Experience
Projects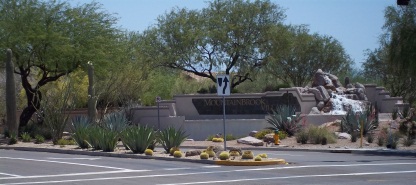 MountainBrook Village
Gold Canyon, Arizona 85118
MountainBrook Village has been a valued customer of Coy Landscaping since the summer of 2006. In the 1,660 home master planned community, Coy maintains miles of common area landscape, the recreation center, pool area and on-site office. We also provide daily trash pickup to ensure the cleanest appearance at all times. Our tree division is on location monthly to maintain the trees safely and to the highest standards. We also, at the request of on-site management, do the occasional cleanup of foreclosed houses to maintain the community standards.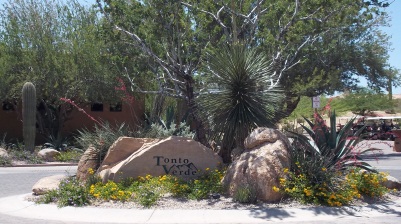 Tonto Verde Association
Rio Verde, Arizona 85263
Coy Landscaping has maintained the landscaping at the Tonto Verde Association since January of 2009. Our goal at Tonto Verde is to provide and maintain a natural, blooming desert landscape to all residents and visitors. In addition to doing all common area maintenance, our crews detail the clubhouse and pool areas daily. We also maintain the desert landscaping around an 18-hole championship putting green located within the association. Other services provided by Coy Landscaping at Tonto Verde include weed and brush control in washes along with minor and major silt removal projects throughout the association.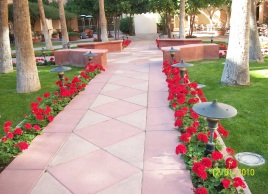 Tempe Mission Palms
Tempe, Arizona 85281
Tempe Mission Palms is a high end hotel in the heart of Tempe, Arizona located on Mill Avenue. Coy Landscaping has had the pleasure to maintain the landscaping at this property since the fall of 2006. The grounds at Tempe Mission Palms require the greatest attention to detail due to the high profile nature of the hotel industry. Home to many of the Valley's major events, we work proactively with the hotel management to undertake pre-event and post-event cleanups which ensure that only the best landscape is present for those who use the facilities.
Freeport McMoRan Copper & Gold
Bagdad, Arizona Operations
Since 2006, Coy Landscaping has maintained all aspects of landscaping for FMI in the Townsite of Bagdad, Arizona. Due to its vast size, we have multiple crews stationed and housed within Bagdad. Services provided include the maintenance of all common areas, baseball and softball fields, community campus, shopping centers and miles of roadside maintenance.
We also provide landscape maintenance for the schools in Bagdad including the Bagdad High School. In 2008, Sports Turf Managers Association of Arizona presented the high school and Coy Landscaping with the award for 'Most Improved Field of the Year' after a substantial renovation project was completed. Brush clearing of creeks and washes is done routinely for fire prevention by Coy's enhancement crews. We also routinely use our tree crew to both trim and remove trees maintaining visibility and ensuring the overall health of the trees. We have multiple on-going projects in the mine itself which require site specific MSHA training by all crew members and management.